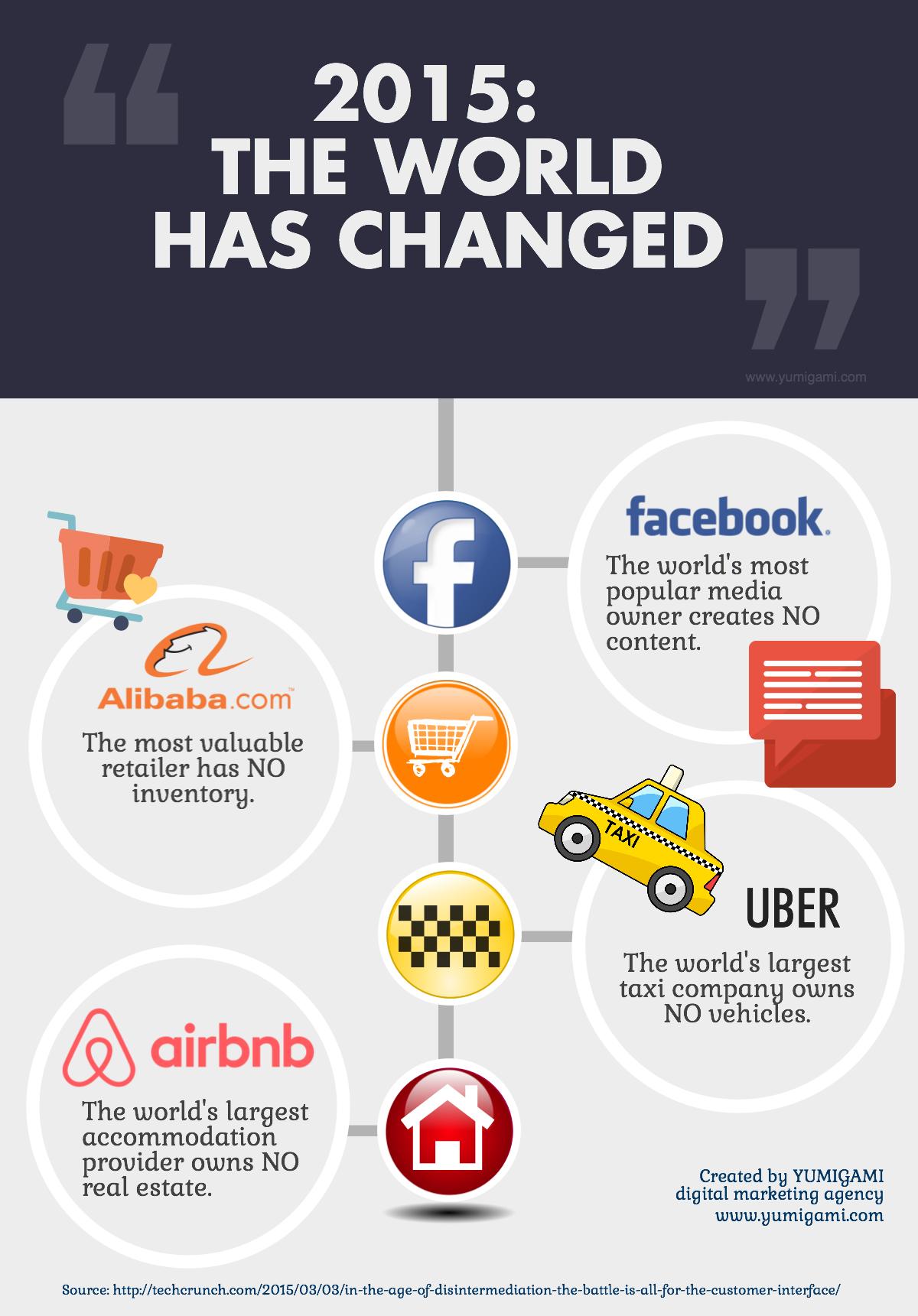 AirBnB
Uber
RedMart
And the likes of them
SEPARATE THE PLATFORM FROM THE PRODUCTS/ SERVICES
When assessing the problem, i.e. of how these innovations disrupt existing businesses, it is important to separate the competing platform from the products/services they provide.
While we should allow a more efficient platform to compete directly with existing more capital-intensive and clumsy set-ups, the regulation of the quality/standard of the products/services provided by anyone should not change.
Whether it is the Government looking at how to regulate these new animals, or market players thinking about what to do with the new threats, they should only focus on competing at the platform level, and not try to cut corners or reduce protection offered to the consumers.
DO NOT RELAX REGULATION OF PRODUCTS/ SERVICES
Just because you are ordering from a more convenient platform such as Redmart, doesn't mean you are willing to compromise on the quality of foods and goods, right?
Doesn't mean AVA/CASE should bend over backwards and be more lax with Redmart if its goods/foods fall below acceptable (safety/quality) standards, right?
Similarly, for the cab industry, regardless whether Comfort buys or develops a UBER-like platform or becomes a supplier of cabs to UBER or UBER is allowed to continue its operations using private drivers, the protection of passengers should not be compromised.
Above and beyond the physical safety and security of passengers, the insurance protection of passengers needs to be compatible and commensurate with current minimum standards.
Consumers need to be educated about the differences in risk.
The difference between a licensed cab driver and the UBER driver is not just the training course and vocational licence of the former. It is the fact that the cab driver does this for a living and is accountable to his cab company, and so will be much less likely to be behave in a manner which threatens his livelihood.
For AirBnB, I don't see why the entry of a new platform means SINGOV has to review and relax its rules on disallowing short term rental of private homes.
If the rules on short term rental of private homes are relaxed, homeowners will be stuck with having to deal with strangers going in and out of their private estates on a daily basis.
And just in case anyone is under the delusion that the landlord has to be present when the AirBnB guests arrive, please note that in Japan, it is possible to check yourself into such apartments without having to interact with any human being.
This compromises safety and security for everyone else in the estate.
In addition, it is trite that the Management Committee has no real bite when it comes to enforcement of nuisance issues.
With AirBnB guests coming and going daily, the neighbours will not have real peace.
Even if there are legal means through which neighbours can take up issues with the owner of the AirBnB unit, this unit is likely to be owned by a foreigner, who is not in Singapore for you to 'community-mediate' with.
Further, once you start going down that slippery rabbit hole, you will probably end up with hourly rental in private homes near major prostitution/nightclub hubs.
This is not limited to traditional areas such as Geylang.
Think Mount Sophia / Tiong Bahru area.
Such flexibility will take on a life of its own and new hotspots will spring up.
Say around Marina Bay?
So, yes, while I absolutely appreciate the need for new platforms to wake up the idea of sleepy and mammoth products/service providers, I think policy-makers need to divorce the regulation of the platform from the regulation of the products/services.
Oh... and
make damn sure 'em bastards pay taxes to us
.